Newbury Bulls Club Information
Season 2017 is fast approaching and our new committee for the coming season is listed below. Congratulations to all members on a great 2016 season and we look forward to an even better season 2017. Anyone can join the committee at anytime, all welcome. Positions are still available, just let us know if you wish to join us, the more the merrier.
President - Shane James
Vice President - David Balfour
Secretary - Matt Boorer
Treasurer - Kathy Clarke
Registrar - Rod Gaete
Competition Secretary - Matt Boorer
Member Protection Officer - Raj Datt
Equipment/Uniform Officer - Matt Boorer
Sponsorship Officer - Darin Brown
Delegate to BDSFA - Shane James
PD &C Officer - Raj Datt
Canteen Co-Ordinator - Kathy Clarke & Narelle Batley
General Committee - Jimmy Wan, Chris Bradbury & Narelle Batley
Positions still available are - Club Coach, Fundraising Coordinator, Miniroos Coordinator, Grounds Officer
Sponsorship is an important part of any community sporting club. Newbury Bulls is proud to announce our generous sponsors for the 2016 season.
Please support our sponsors whenever you can.
LJ Hooker, Northwest Group - your go to local Real Estate Team
Phone: 8883 2899
Innovative Financial, Bella Vista - Accounting
Phone: 8824 5688
LoanQuest, Castle Hill - Mortgage & Loan Brokers
Phone: 1300 578 378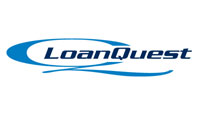 Jump Swim Schools, Bella Vista - Swimming Lessons
Phone: 0468 885 867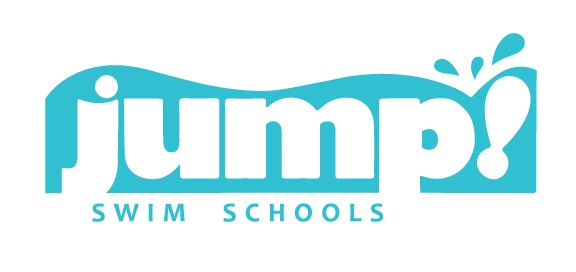 Quick-flo Plumbing Solutions, Kellyville Ridge - Local Plumber for all your plumbing/ gas fitting needs
Phone: 0400 776 003
We at Newbury Bulls are committed to providing a safe and enjoyable environment for participation. The main message to all is to encourage participation and nurture team spirit mixed in with some healthy fun for both players, parents and spectators.
Below are the Codes of behaviour and Code of Spectator behaviour that we would like you all to make yourself familiar with to help us to promote a safe and family oriented club.
If you do have any issues, please let a member of the committee know about it straight away. You do not need to try and resolve conflicts.
DOWNLOADS:
Information for Coaches and Managers
The following documents are enclosed as useful information for all concerned. By law Member Protection (Working with Children) Checks are necessary by any Coach, Manager or Volunteer who is working with kids. This form has to be completed every 5 years and sighted by one of our committee members. For any further information, do not hesitate to contact us.
The first step os to submit your "Working with Children" check application online by going to Kids Guardian website. Once your application form has been completed online, you will be given an application (APP) number.
To complete your application, you must take your application number along with your proof of identity to a NSW Motor Registry, RMS Agency, or Service NSW office (not your local council). Find a your nearest office at Service NSW
There is no fee involved
WWC numbers MUST be forwarded to Newbury Bulls via email This email address is being protected from spambots. You need JavaScript enabled to view it. so you can continue as coach/manager
Downloads
Information & Grading nights for 2016 have been confirmed. All events will take place at Connor Greasby Park, Perfection Ave, Stanhope Gardens.
U5-6 - 6pm Monday 08/02/16 (Information only)
U7-8 - 6pm Tuesday 09/02/16 (Information Only)
NB: The above nights are to meet your team mates, pick a coach, manager & to pick sizes for shorts and socks per player
ALLOCATED TRAINING NIGHTS WILL BE:
U5's & U7'S WILL BE MONDAY NIGHTS 6-7PM
U8's & U9'S WILL BE WEDNESDAY NIGHTS 6-7PM
GRADING dates have also been announced. These will be over 2 nights
U9 - 7pm Monday 8/02/16 & 15/02/16
U10 - 7pm Tuesday 9/02/16 & 16/02/16
U11 - 7pm Wednesday 10/02/16 & 17/02/16
U12 & U13 - 7pm Thursday 11/02/16 & 18/02/16
U14 - U16 - 7pm Friday 12/02/16
AAM/AAL/O35 - 7pm Friday 18/2/16 (if necessary)
ALL SHORTS & SOCKS WILL BE AVAILABLE FOR COLLECTION ONCE TEAMS ARE FINALISED.
Uniforms when they are available as a whole will be handed out to Coaches/Managers, should any exchanges need to be made, allowances have been made and there will be a night each week where coaches can return items for exchange.
All exchanges need to be made through Coaches and Managers ONLY. Those dates will be communicated before grading starts.